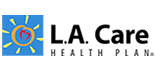 We make insurance easy to understand and easy to apply.
Get a personalized advice on your insurance solution by talking to one of our agents today. We have licensed experts standing by:
Ellis Kelly
Licensed Agent since 2002 Speciality: Medicare Supplements and Family Health
Jean Jones
Licensed Agent since 2009 Speciality: Small Group Health Insurance
Brandon Fella
Licensed Agent since 2008 Speciality: Short Term and Travel Insurance
About Demo Insurance Services​
Demo Insurance Services is a team of experienced professionals that will assist you with the following:
Administration and Service
Shop for Health Insurance Today!
Open enrollment has ended but we can still get you enrolled if you meet any one of these requirements

Office Location
Voila Media Inc.
2225 South Carmelina Ave
Los Angeles, CA 90064